Battery Services
at Acura of Serramonte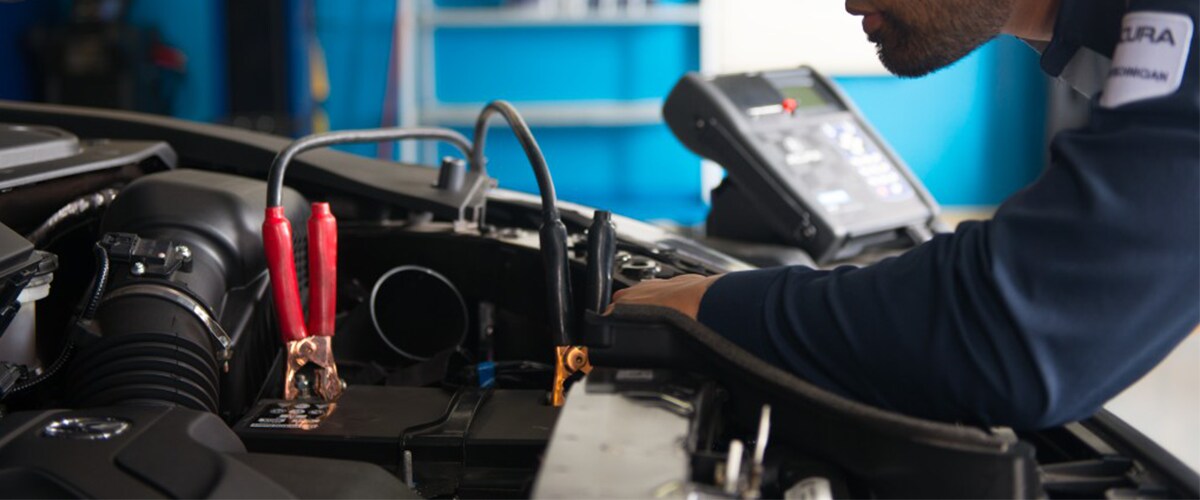 Acura of Serramonte - Your Reliable Battery Service Solution in Colma, CA
Dealing with problems related to your car's battery? You aren't the first driver to face these types of common service-related frustrations. Thankfully, there are solutions. Our service team here at Acura of Serramonte is more than happy to test your current battery, assess its charge, and replace older batteries with a genuine component provided directly by the original equipment manufacturer.
Why Should I Test My Vehicle's Battery?
Poor charge in a battery, the result of an older battery or damage resulting from extreme conditions or other influences, can lead to negative results on the open road and unreliable travel if not immediately addressed. The following serves as a list of common problems related to dying batteries and batteries that no longer function optimally:
A vehicle that frequently dies
A vehicle that starts inconsistently
A battery service light that turns on
An engine that cranks to start running
When Should I Schedule a Battery Replacement?
If you're dealing with any of the battery-related issues outlined above, then a battery replacement is warranted. We also recommend inspecting your vehicle's battery as time progresses and you've logged thousands of miles on local roadways, as older batteries are often accompanied by declining charges and resulting dips in performance.
To check in on the status of your battery, our service experts - factory-trained to address maintenance requirements on your behalf - call upon diagnostics equipment to run tests and provide results. If the charge doesn't meet our benchmark, we'll replace this battery with an OEM-approved part that is warranty-backed and quality-approved.
Stop in For Battery Service During Regular Business Hours
After scheduling a battery service appointment, plan your next trip over and get your vehicle back to a reliable status you take pride in and feel confident about. We're happy to manage other service-related requirements - including oil changes, tire rotations and wheel alignments - and encourage you to reach out with questions today.
Hours
Monday

7:30 AM - 5:00 PM

Tuesday

7:30 AM - 5:00 PM

Wednesday

7:30 AM - 5:00 PM

Thursday

7:30 AM - 5:00 PM

Friday

7:30 AM - 5:00 PM

Saturday

8:00 AM - 5:00 PM

Sunday

Closed