Wheel Alignments
at Acura of Serramonte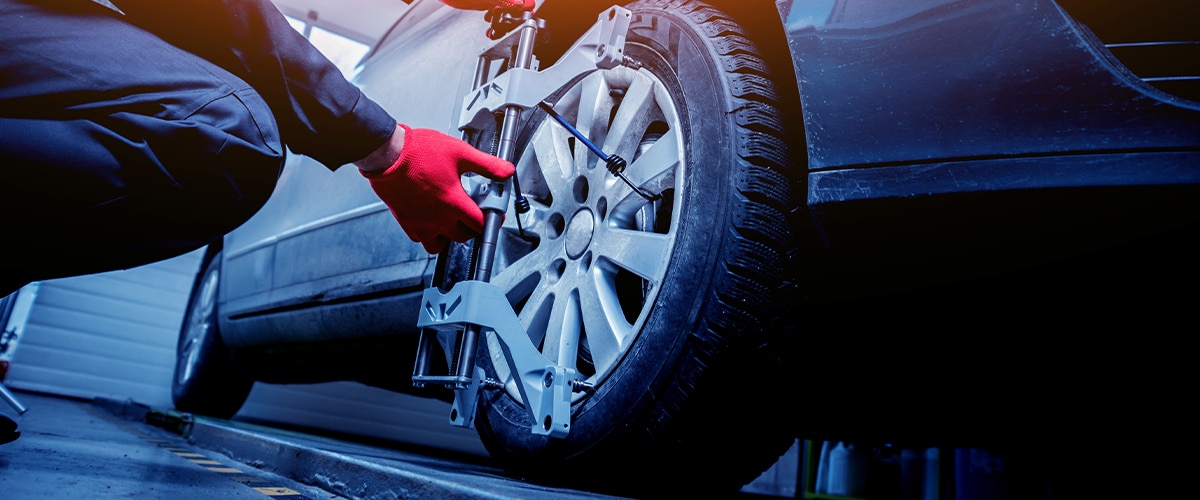 Alignment service at Acura Of Serramonte can help you stay the course
Whether you're pushing the limits of your Acura on a weekend ride or simply making your way into the office, we know you want to rely on your vehicle heading in the direction you had intended. And most of the time that happens. However, vehicles do come out of alignment, and that's when you'll want to come into the Acura Of Serramonte service center for alignment work!
Signs that your Acura is in need of an alignment check
When your Acura is out of alignment, you won't get a dash warning like you would if you were having engine, brake, or battery troubles. The good news is that there are three major signs that might signal the need for a service center visit.
If you've been diligent about tire rotations for your Acura and still notice uneven wear, that is also a sign that your alignment might be off.
If you are driving down a straight road and notice your Acura sedan likes to pull to one side and not stay on the straightaway, you probably have some alignment issues.
If you're leather-wrapped steering wheel is always vibrating when you drive, you might have alignment issues.
You head to the doctors when you notice something "off" with your body, and you should do the same for your Acura! Our trained team of technicians can review and diagnosis your Acura SUV issues. Usually, the signs above signal alignment problems, but because our team is so well-versed in the Acura brand, unlike local mechanics that have more generic knowledge, they might find another reason for your handling problems. Either way, they'll get you back on the straight and narrow, so to speak, in no time.
When should you come in for Acura alignment service?
Unlike oil changes, tire rotations, and battery checks that have suggested schedules, there isn't really a timeline for when you should get your alignment checked if you aren't having the issues above. The only real caveats are if you've hit a big pothole, as that can throw off your alignment, or when you get new tires so they start wearing evenly.
If you think your Acura needs alignment service, schedule an appointment with our service center or give us a call for more information!
Hours
Monday

7:30 AM - 5:00 PM

Tuesday

7:30 AM - 5:00 PM

Wednesday

7:30 AM - 5:00 PM

Thursday

7:30 AM - 5:00 PM

Friday

7:30 AM - 5:00 PM

Saturday

8:00 AM - 5:00 PM

Sunday

Closed