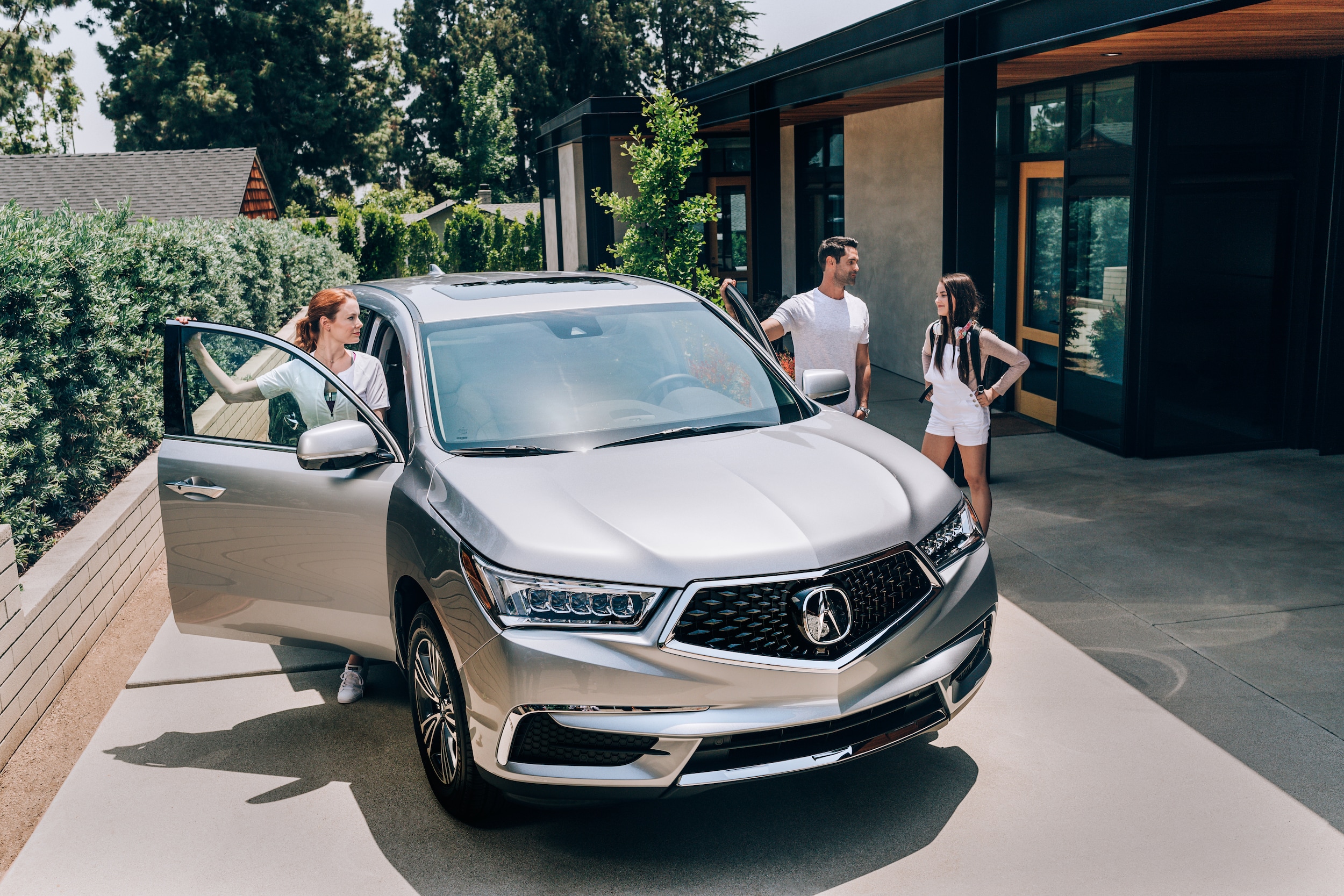 When it comes to family SUVs, it can be challenging to find a vehicle that brings the luxurious features in combination with a usable interior space, reliable powertrain, and family-friendly ergonomics. With Acura, you'll find just what your Colma lifestyle requires with the new Acura MDX and the new Acura RDX, both named the best family luxury cars of 2020 by Parents magazine.
Shop for the Perfect Acura SUV in Colma
If you're looking for a three-row SUV, find your perfect match in the 2020 Acura MDX. This new model is a best-seller known for its interior versatility and third-row comfort that the kids love. With updated safety and technology features, you can keep an eye on everyone on board, and count on consistent entertainment to keep your passengers entertained whether that be on a long road trip or a hectic daily commute.
For a classic five-seat comfort that holds onto the versatility of a crossover but still offers the luxurious interior and striking appearance of a flagship SUV, the Acura RDX is the way to go. Popular with younger buyers and known for its spacious interior, growing families will love the space that this model affords them. With plenty of room to grow thanks to a large cargo space, this is the perfect model for the adventurous at heart who still value reliability and ergonomics.
Get Inside a Luxury SUV Built to Serve Your Family for Years to Come
Whether you need two rows or three rows, the Acura SUV lineup has what you're looking for. Stop by your local Bay Area Acura dealership today to get a good look at our impressive inventory of SUVs known for their family-friendly natures.
Resource: https://acuranews.com/en-US/releases/release-b0e01fc9f5071a41d946c519760008f4-acura-mdx-and-rdx-recognized-by-parents-magazine-as-2020-best-family-luxury-cars